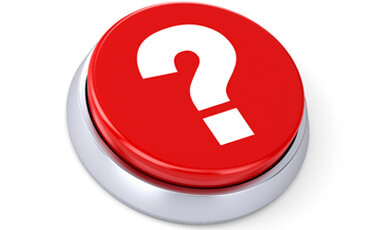 We're happy to make arrangements to meet at your home or another location in the Milwaukee area that's convenient for you.
As an independent agency, we work with a wide range of insurers, including some of the largest providers in the country, such as Progressive, MetLife, Safeco, and Travelers, among many others.
Working with a wide variety of carriers means you'll receive coverage tailored to your needs at a great price.
Depending on the type of policy you're looking for, insurance companies base their rates on a variety of factors, including your age, your address, your marital status, the condition of the property you would like to have insured, and your driving record.
Additionally, many insurance companies offer discounts based on your accomplishments or memberships, such as clean driving records, student academic achievement, or AARP membership.
All of these factors vary from policy to policy and even from one insurer to another. When you speak with us, we can provide great rates from our many partnering insurance companies.
There are many ways to pay your insurance bill, including convenient pay‑by‑phone and monthly direct-debit options. Some payment plans can even reduce your premiums. We'll work with you to find great payment options available.
At the Insurance Center of Milwaukee, we offer an array of insurance coverages, including auto insurance, homeowners insurance, business insurance, and landlord insurance, among others. From motorcycle or RV insurance to business insurance, and life insurance, one of the benefits of working with a variety of insurance carriers is our ability to tailor coverage that fits your life. Call us and let us help.
Simply put, auto-home insurance packages are insurance policies issued by the same company for your cars and your home.
Insuring your vehicles and your home with one carrier is more convenient. More importantly, it typically saves you much more than buying policies separately through multiple companies.
To learn more about our auto-home policies, visit our Auto Insurance page, or call us.
These money-saving packages aren't confined only to auto-home policies. We can typically save you money by combining multiple policies under one carrier, regardless of the coverage.
Contact us today to learn more about how our multiline policy packages can reduce your overall premiums.
If another vehicle was involved, it's vital that you get the other driver's information, including the license plate number, insurance, and contact information. You will also want to contact the police and complete an accident report.
If you wish to file a claim, you will want to contact your insurance claims representative from your company as soon as possible. You can find the claims number for your insurer here.
If you have any questions, please give us a call, and we will help you through the process.
During an emergency, you will want to dial 911. Afterward, depending on the type and nature of the damage, you may need to call the appropriate authorities, such as the fire department or police, so that they can fill out a report.
Then, call your insurance provider to discuss your claims process. If you have questions about whether you should file a claim or how you should proceed, please contact us, and we will be glad to help.